What is inside the automation box?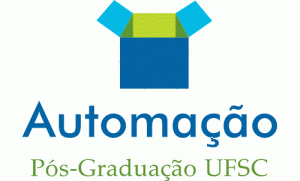 Control system for an oil refinery?
Computational system for an autonomous vehicle?
Control algorithm for a robotic arm?
Control system for a city traffic network?
Intelligent automation for industrial plants and households?
Software for hydroelectric power plants?
Whatever you imagine!
Graduate Program in Automation and Systems Engineering
Goals
Contribute to the development of human resources, advancement of science and technology, and innovation in automation.
Degrees Awarded
Master's and Ph.D. degrees.
Focus Areas
Control, Automation and Systems Engineering.
Research Topics
Control: Modeling, Simulation and Identification of Systems; Control of Dynamic Continuous-Time, Discrete-Event and Hybrid Systems; Instrumentation Science and Technology for Control and Automation.
Mechatronic and Automation Systems: Robotic Manipulation; Computer Vision; Urban Traffic Control; Systems Optimization; Virtual Enterprises and Collaborative Networks; Actuators.
Computational Systems: Real-Time Systems, Security and Fault Tolerance; Networks and Distributed Systems; Software Engineering; Artificial Intelligence; Industrial Informatics.
Automation, Control, Optimization and Instrumentation for Oil and Gas:  Regulatory and Advanced Control for the Oil Industry; Predictive Control; Real Time Optimization; Oil Production Optimization; Instrumentation for the Oil Industry; Automation of Oil Production Platforms.
CAPES Grade
Grade 5 (Maximum 7).
Introduction
The innovative nature of the Graduate Program is reinforced by the dynamic and fast automation of products and processes in diverse areas of industry and society. The recent growth of automation witnessed in the country and abroad was greatly influenced by new technologies of information and communication. This new graduate program was established to meet the need of offering advanced degrees for alumni from undergraduate programs in Automation, Control and Mechatronics Engineering, among which UFSC was a pioneer, with the inception of the first undergraduate program in Automation and Control in 1990.
Because of its broad and multidisciplinary vocation, the Graduate Program in Automation and Systems Engineering attracts prospective students with diverse background who hold degrees in Automation, Control, Mechatronics, Mechanical, and Electrical Engineering, among others, but also recent graduates and professionals in Computer Science, Information Technology, Physics, and Mathematics.
The faculty body consists of 25 professors among which 14 members are CNPq Fellows.
Recent Master's and Ph.D. Dissertations